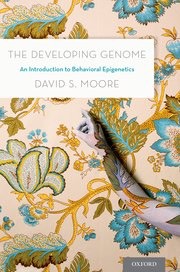 Published by 

Oxford University Press

 in 2015, and winner of the American Psychological Association's 2016 William James Book Award for General Psychology and the 2016 Eleanor Maccoby Book Award for Developmental Psychology, 

The Developing Genome 

is focused on the dynamic field of behavioral epigenetics.

Why do we grow up to look, act, and feel as we do? Through most of the 20th century, scientists and laypeople answered this question by referring to two factors alone: our experiences and our genes. But recent discoveries about how genes work have revealed a new way to understand the developmental origins of our characteristics. These discoveries have emerged from the new science of behavioral epigenetics—and just as the whole world has now heard of DNA, "epigenetics" will be a household word in the near future.
In spite of how important this research is, behavioral epigenetics is still relatively unknown to non-biologists. The Developing Genome is an introduction to this exciting new discipline; it will allow readers without a background in biology to learn about this work and its revolutionary implications.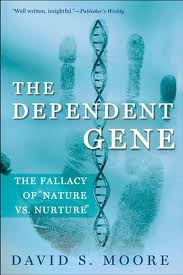 Published in 2002, The Dependent Gene explores how all of our traits—including both our biological and psychological characteristics—are caused by interactions between genes and the environment at every stage of development, from conception through our entire lives. A presentation of the systems perspective ascendant among developmental psychobiologists, the book has been widely adopted for use in undergraduate education, was translated into Japanese, and was nominated for the Cognitive Development Society's Best Authored Volume award. The Washingtonian Magazine reported that it "will change your view of what it means to be human," Publisher's Weekly called it a "well-written, insightful, and far more optimistic view of human development and evolution than most that have come before," and neuroscientist/primatologist Robert Sapolsky wrote that it is "  wonderful book, absolutely the best, most radical dissection I've ever read of a reductive, genetic viewpoint."
For additional information about these and other publications, please visit my Amazon author page at amazon.com/author/david.s.moore.